Apple Inc. Internship Summer 2018
During Summer of 2018, I was in Sunnyvale, California for my internship with Apple. My title was Technology Investigation Intern and I worked on AR/VR Applications.
Disney/ESPN Internship Summer 2017
During Summer of 2017, I was in Bristol, Connecticut for my Internship with Disney/ESPN.  This internship was created for me and I was called the Augmented Reality Intern.  I worked with the Microsoft HoloLens the entire summer, creating an interactive virtual timeline along with other Augmented Reality experiences using Vuforia.  

Vuforia AR Experiences around ESPN Campus
The following videos are all different perspectives on the mini AR experiences I created at different locations on the ESPN Campus in Bristol, Connecticut.
Bristol Mural in ESPN Dining Center
Microsoft HoloLens Interactive Timeline
Below are sketches of the design process involved for creating the virtual timeline.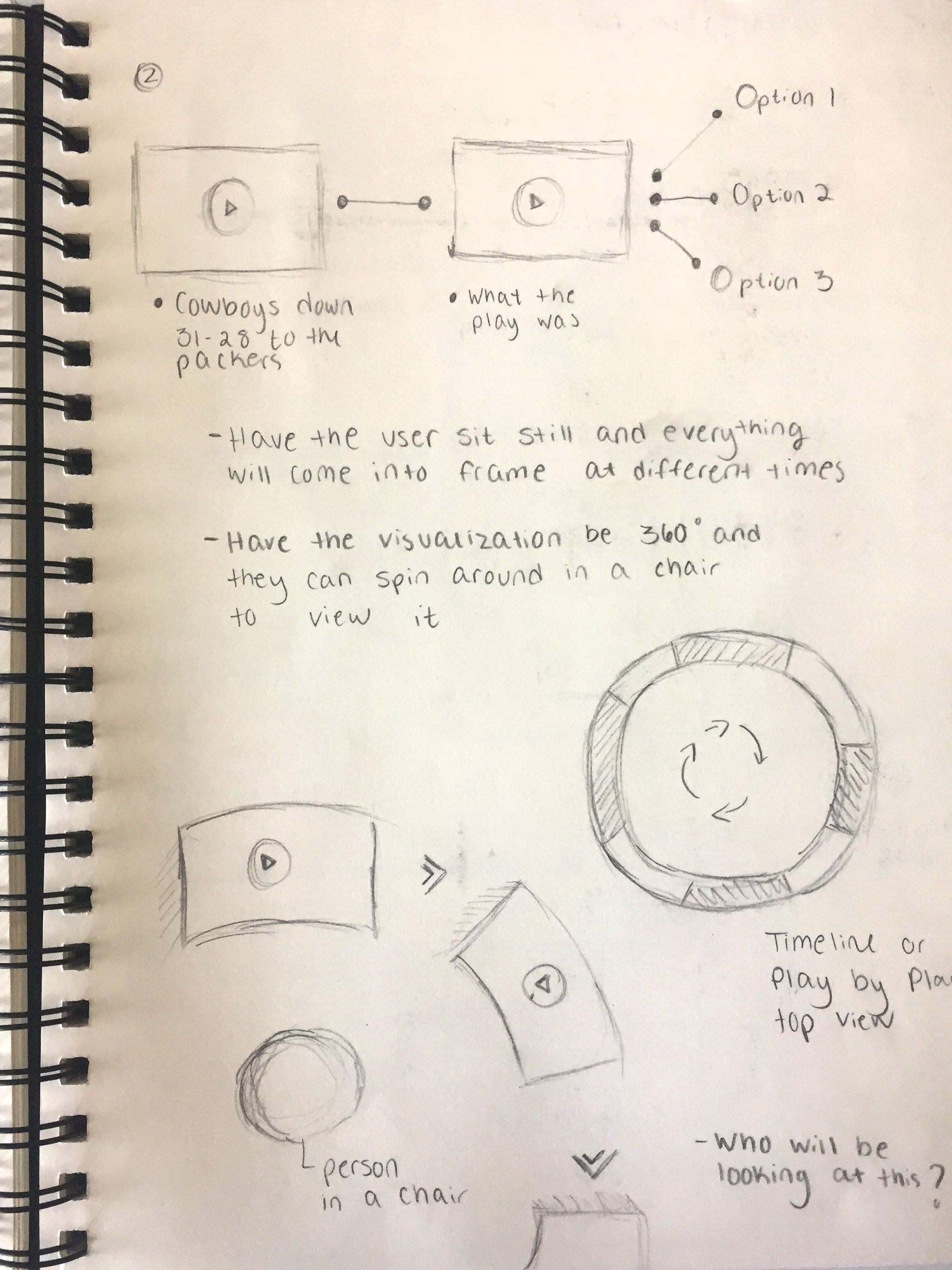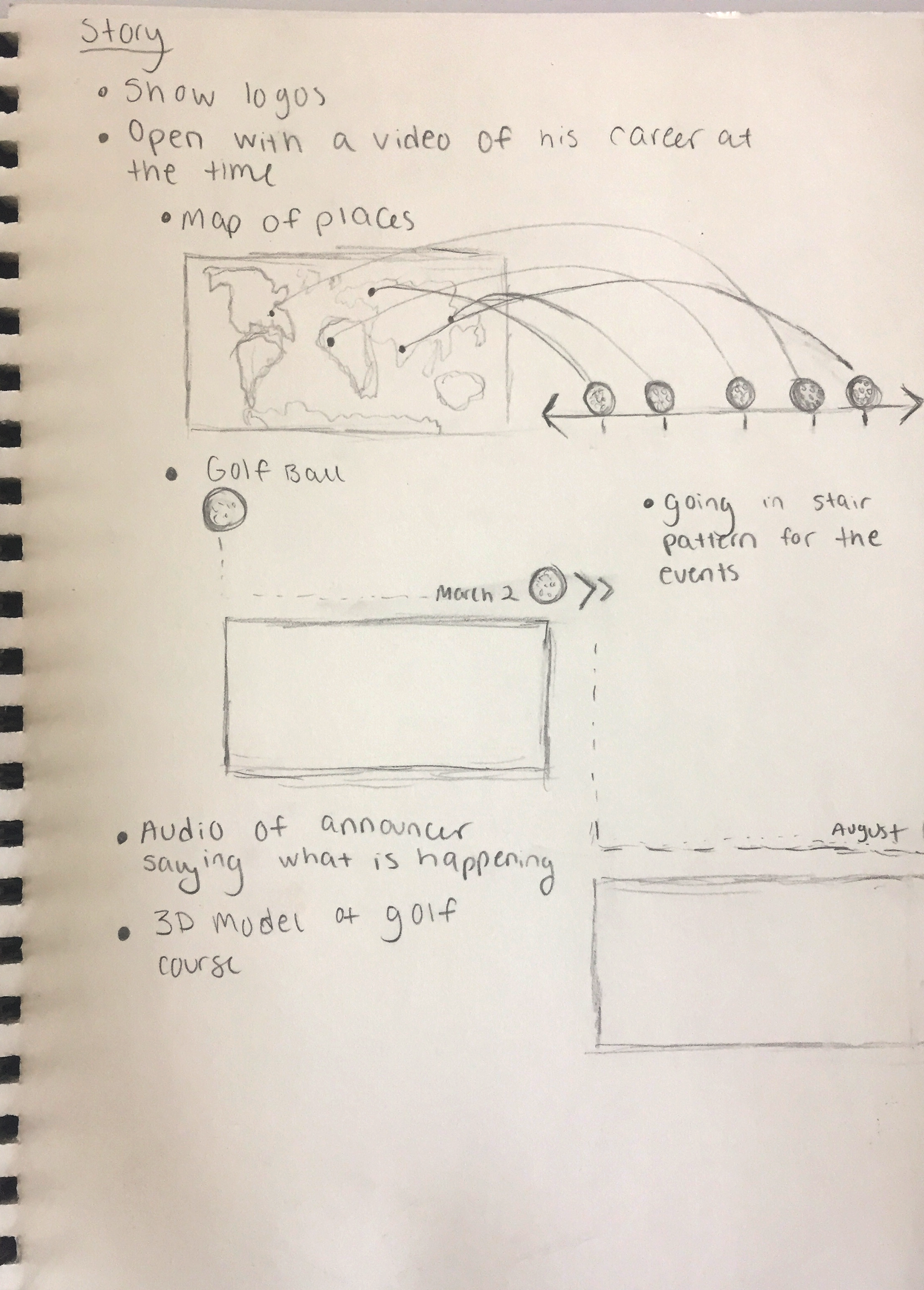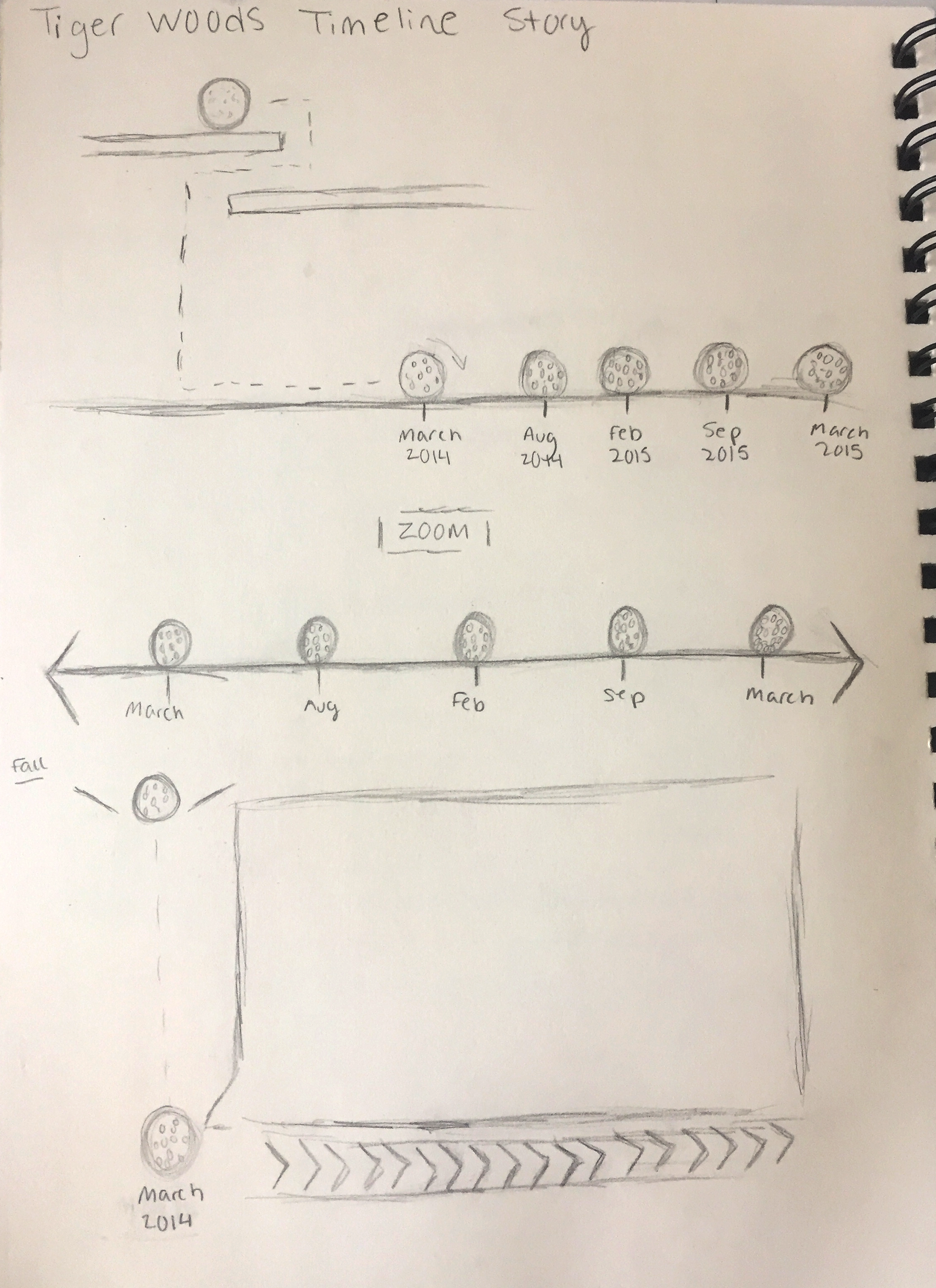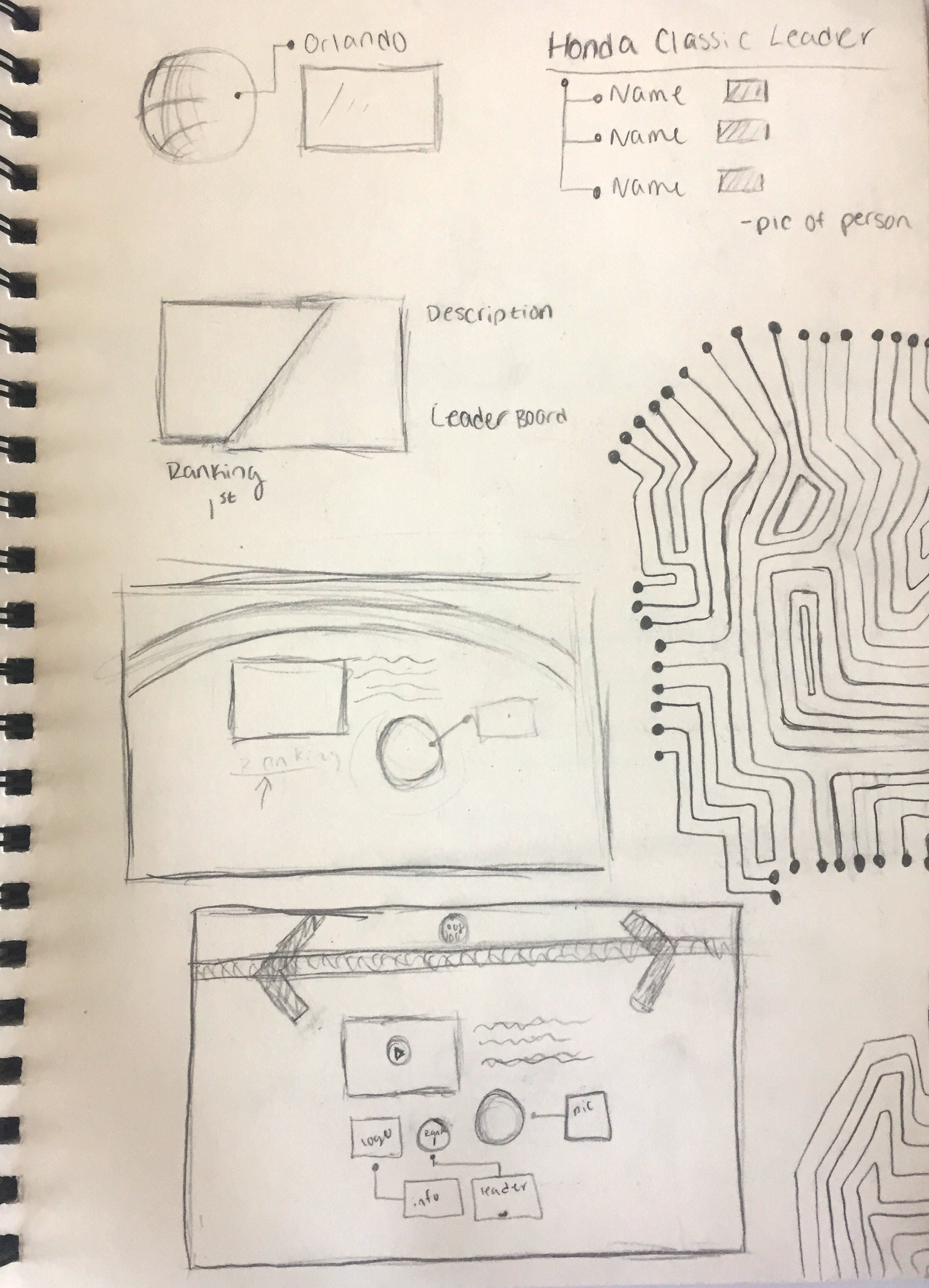 Concept Board Versions for the Timeline
Created in Photoshop, Versions: 1, 2, 3.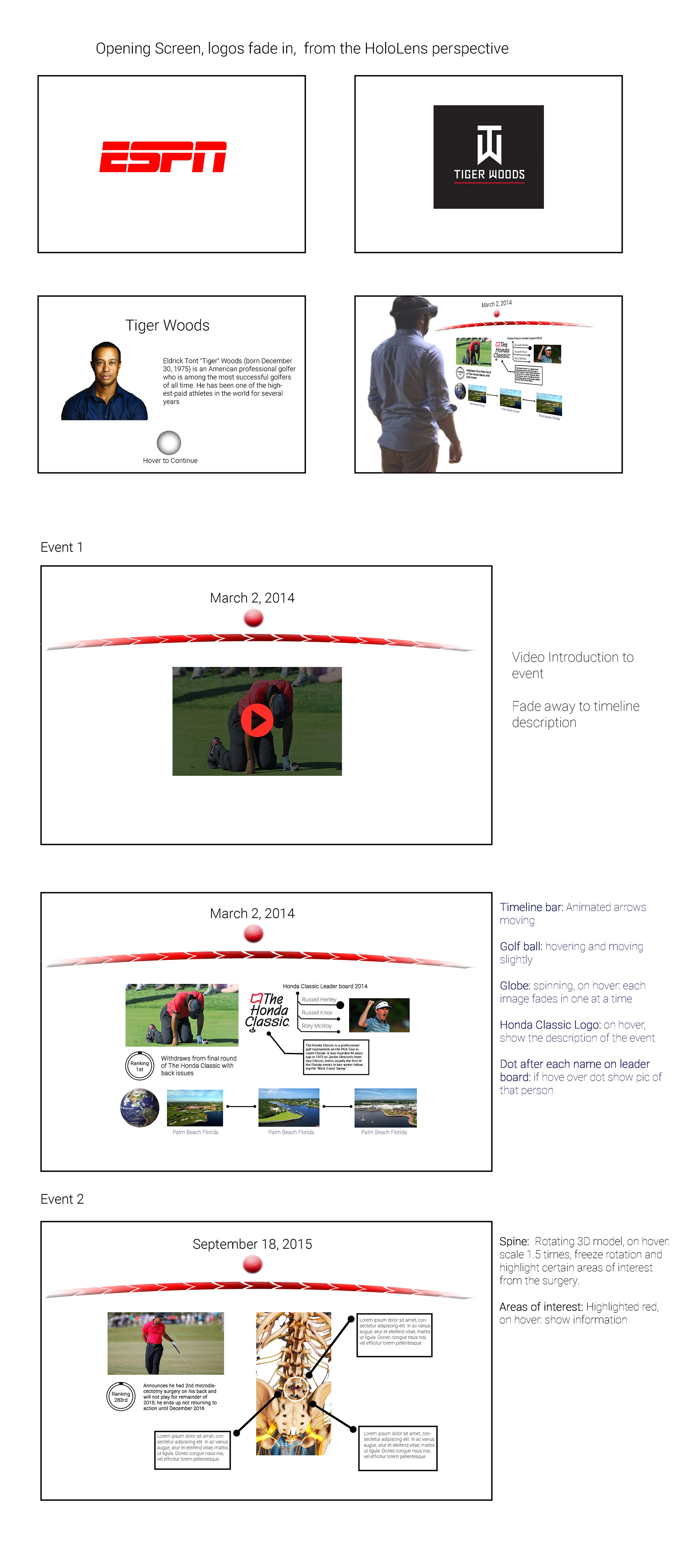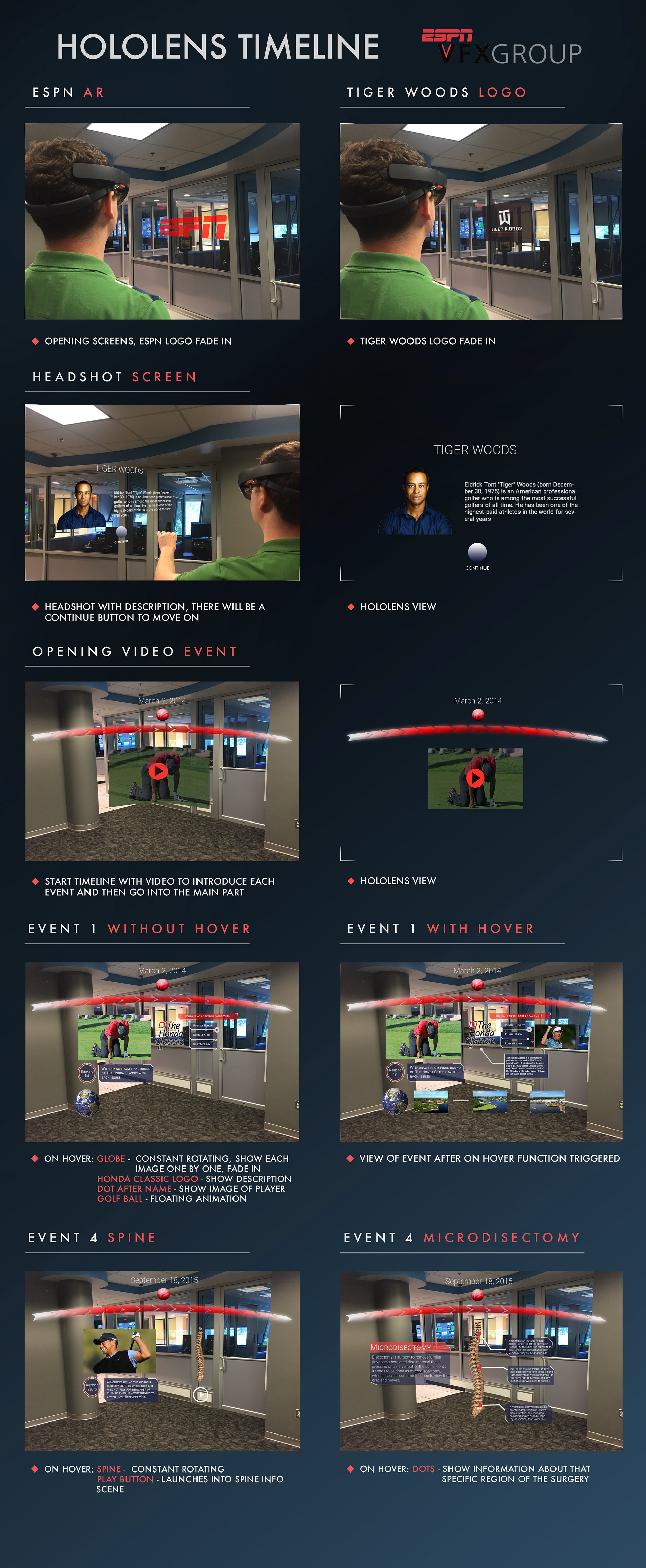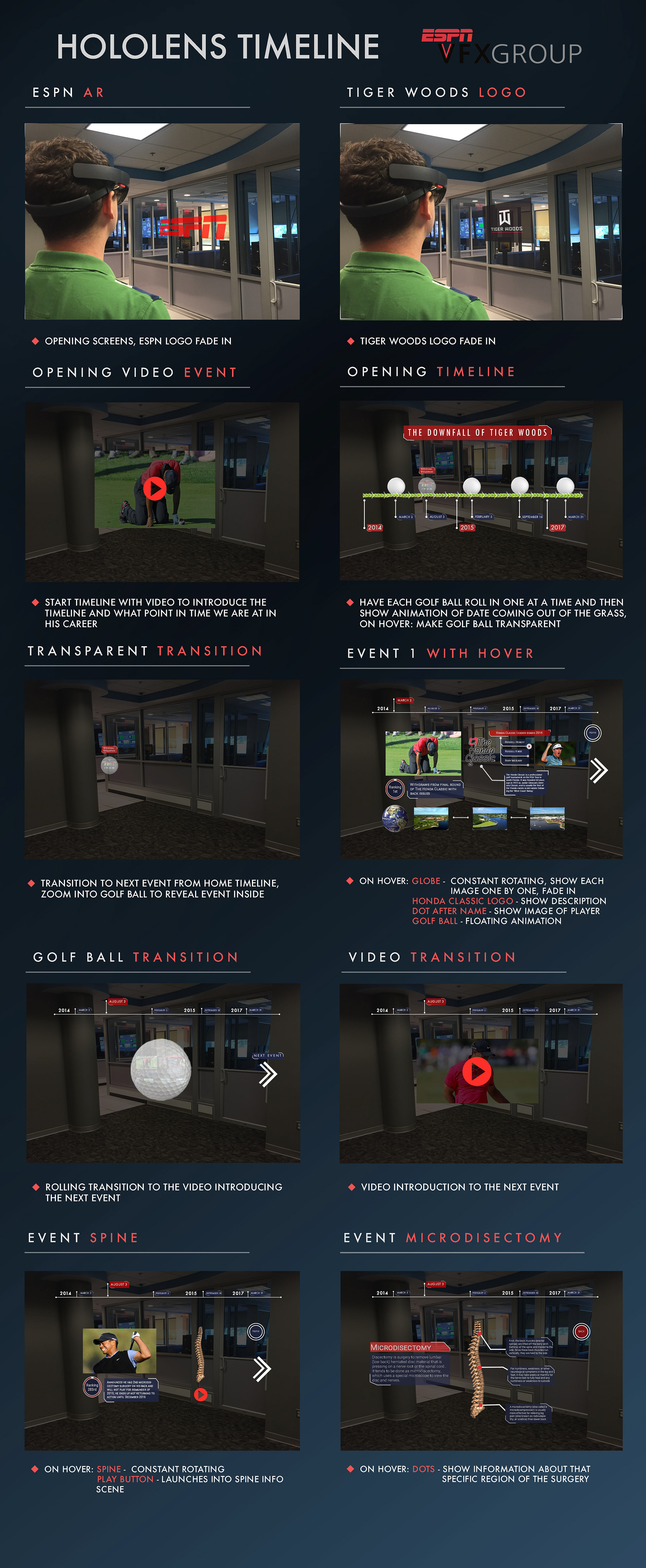 HoloLens Videos of Timeline
The following videos were filmed through the HoloLens and they are of the different events in the timeline and the flow of the data visualization.
Event 1 Display and Video to Introduce Event
Transition Between Events
Back Surgery Event with Spine Animation