Hi, I'm Catherine, currently a senior in the College of Engineering and Applied Sciences at the University of Colorado at Boulder earning my degree in Computer Science. I am an Augmented Reality (AR) developer and researcher.  My research specifically examines how humans perceive virtual objects in the physical world.  My work in this area has been published through the International Symposium on Mixed and Augmented Reality (ISMAR) and was titled "Designing for Depth Perceptions in Augmented Reality".  I am also continuing to investigate perception in AR for my Senior B.S. Thesis.  Also, during my college career I have interned at Disney/ESPN the summer of 2017 and at Apple Inc. during the summer of 2018.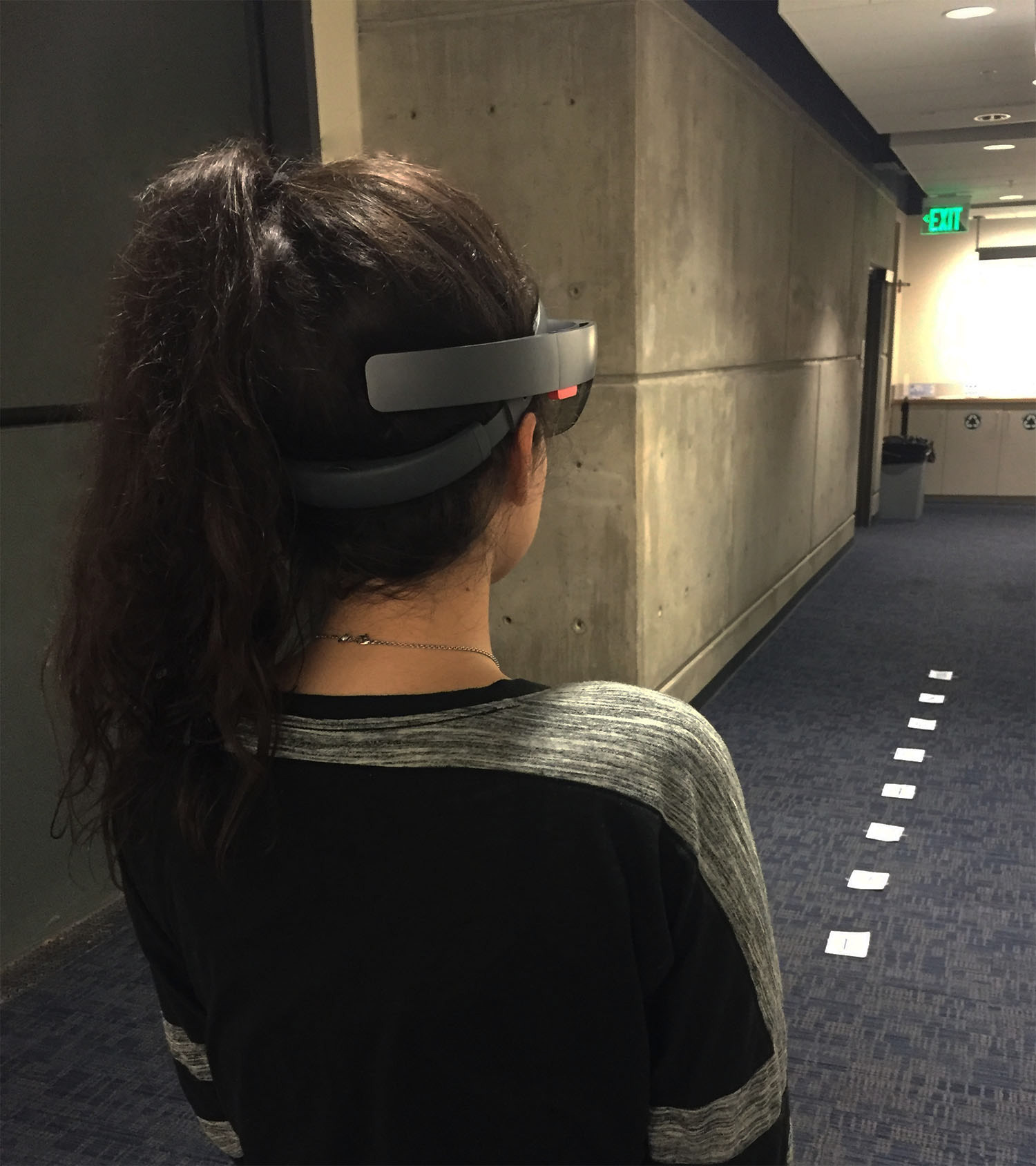 In April 2018 I received an award for my accomplishments in computing.  
"The NCWIT Collegiate Award honors the outstanding computing accomplishments of undergraduate and graduate women. Conferred annually, the award recognizes technical contributions to projects that demonstrate a high level of innovation and potential impact."

I was an Honorable Mention for this award based on my research in perception in augmented reality.  Below was my submission for the award.    
As a result of the NCWIT Collegiate award, I was asked to speak to all the winners of the NCWIT Award for Aspirations in Computing for the state of Colorado. 
"The NCWIT Award for Aspirations in Computing (AiC) honors women in grades 9 through 12 who are active and interested in computing and technology, and encourages them to pursue their passions."   
The following is a part of my speech to the high school student award winners and their parents.